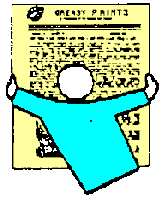 Greasy Prints is the official bi-monthly publication of the Orlando Area Chapter - Studebaker Drivers Club.
All comments and opinions are those of the author and do not necessarily reflect the policy of the Chapter.
Greasy Prints is published every other month beginning with January-February.

All the back issues are loaded on the web site.
Click the appropriate link to view an entire year (Be patient, as this might take a few minutes depending on your connection speed).

Once you have finished, use your browser's Back Button to return here.